We World Express provides logistics solutions to its partners. Whether you are a multinational company or running a small online shop on an e-platform, We World has solutions for all your shipping requirements. Headquartered in Hong Kong, We World Express already connects more than 100 countries globally thanks to its wide global reach and strong support from its shareholders.
We World Express has been established in 2019 by three world-wide known partners: Turkish Airlines, ZTO Express and PAL Air.

Established in 1933 with a fleet of five aircraft, Star Alliance member Turkish Airlines has a fleet of more than 330 (passenger and cargo) aircraft. Industry giant is flying to more than 300 worldwide destinations in more than 120 countries. Thanks to the biggest international flight network in the world, We World Express can reach more than 120 countries using Turkish Airlines.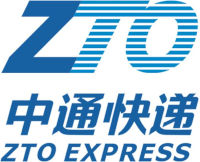 ZTO is the world's largest parcel distributer, by daily 30 million parcels and having widest express delivery coverage in whole China. ZTO has more than 200,000 employees in its network (more than 17,000 employed directly); runs more than 27,000 service outlets and operates more than 40,000 vehicles on a single integrated IT platform. Thanks to its strong IT system, coverage in Asia

PAL Air Ltd. is a member of Pacific Air Holdings Limited engaged in Airlines General Sales and Services Agent (GSSA), Neutral Wholesales (cargo and express) and Project Consulting Services headquarter in Hong Kong. To support the explosive growth of the e-commerce development in China, PAL Air Ltd. has launched a B to C Wholesales Postal Express Service including last mile fulfillment to the Retail Express Services Providers in Hong Kong, China, Thailand, Vietnam, India and the USA since January 2016.